Prevention and protection of women from violence through Access to Justice, Services and Safe Spaces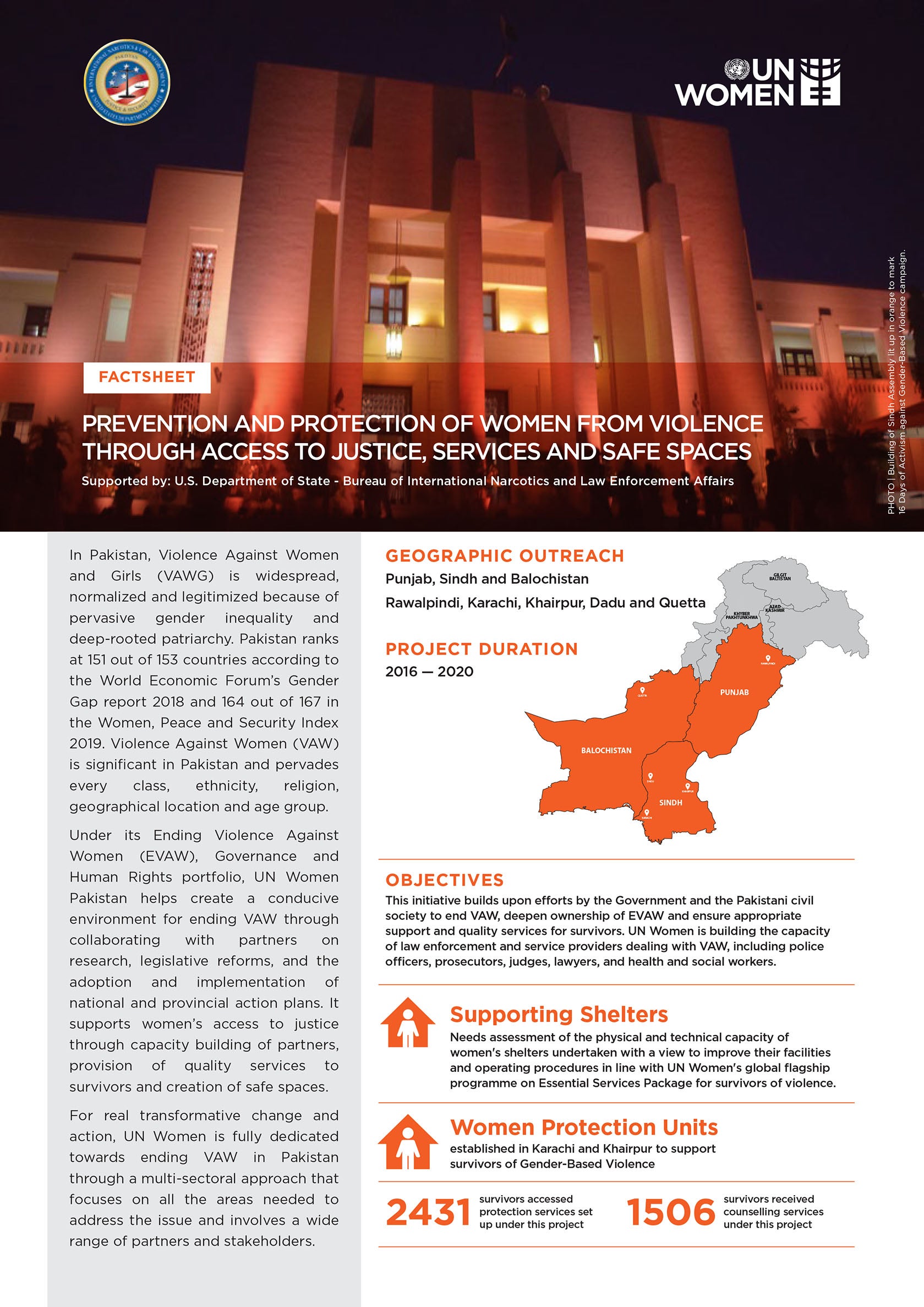 In Pakistan, Violence Against Women and Girls (VAWG) is widespread, normalized and legitimized because of pervasive gender inequality and deep-rooted patriarchy. Pakistan ranks at 151 out of 153 countries according to the World Economic Forum's Gender Gap report 2018 and 164 out of 167 in the Women, Peace and Security Index 2019. Violence Against Women (VAW) is significant in Pakistan and pervades every class, ethnicity, religion, geographical location and age group.
Under its Ending Violence Against Women (EVAW), Governance and Human Rights portfolio, UN Women Pakistan helps create a conducive environment for ending VAW through collaborating with partners on research, legislative reforms, and the adoption and implementation of national and provincial action plans. It supports women's access to justice through capacity building of partners, provision of quality services to survivors and creation of safe spaces.
View online/download
Bibliographic information