Innovative gender financing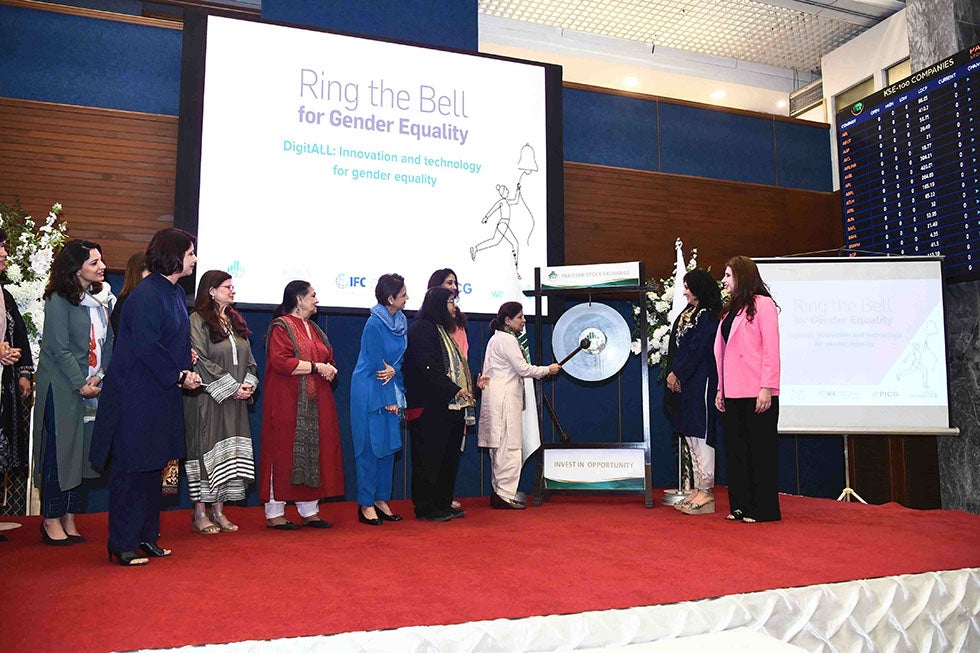 Inadequate financing for gender equality and women empowerment, including the disparity in financial inclusion, impedes the progress of Pakistani women and the country's broader development outcomes. To ensure that women's needs including those of most marginalized and excluded are addressed, UN Women Pakistan works with the Government in incorporating Gender Responsive Budgeting (GRB) into policies and related budgets at the national and provincial levels including annual development plans (ADPs) and public sector development programmes (PSDP). .
Capitalizing on the momentum in Pakistan for innovative finance, UN Women Pakistan aims to lead initiatives that unlock finances for women's empowerment using innovative instruments such as gender-backed exchange-traded funds (ETFs), mutual funds, and bonds.
UN Women also engages with Pakistan's apex institutions and financial regulators, including the State Bank of Pakistan and the Securities and Exchange Commission in advancing women's financial inclusion. This engagement includes guiding regulators' policies (such as the Banking on Equality Policy of the SBP) towards high-quality implementation. Commercial banks and other private organizations in the financial sector are also engaged in capacity building, including but not limited to gender-responsive procurement, budgeting, and women-friendly HR policies.
Premier ESG Symposium with SECP Pakistan