Women's role as leaders and in public life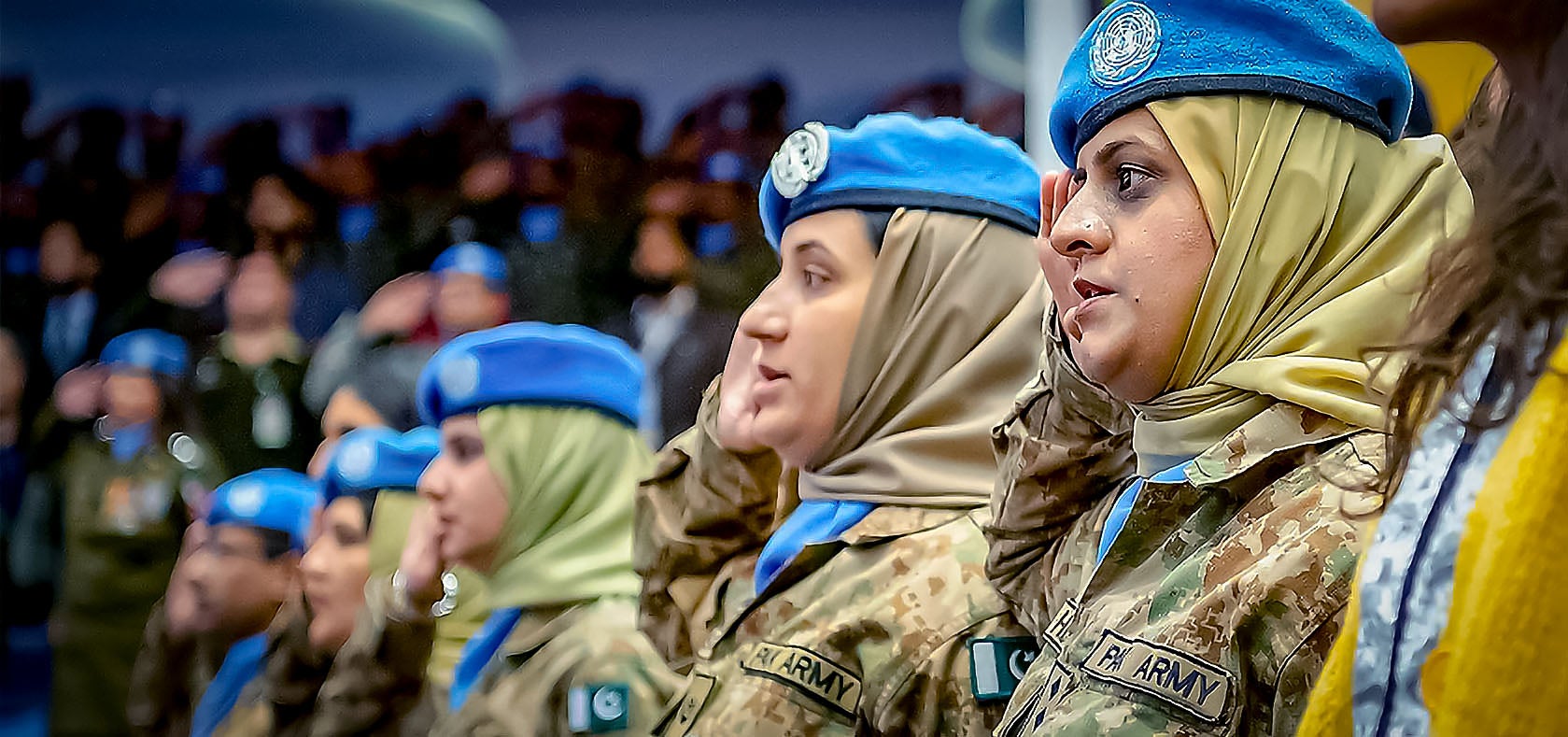 Women, peace, and security
The peace and security landscape in Pakistan continues to be securitised and triggered by regional conflict dynamics. The conflict dynamics, including violent extremism and emergencies such as climate disasters, disproportionately impact women and youth.
The Government of Pakistan has increasingly voiced its commitment to the UN Security Council Resolution 1325 on Women, Peace and Security (WPS), and the Youth Peace and Security (YPS) resolution (UNSCR 2250) that places women and youth as the cornerstone of building sustainable peace. In the new National Security Policy 2022-2026, the Government recognises 'gender security' as a key pillar. It aims to "ensure … full and meaningful participation of women in decision-making, law enforcement, and peacekeeping".
Pakistan's most significant commitment to advancing WPS agenda comes through its contribution of women in uniform. The country has the sixth-highest number of females as staff officers and military observers in UN peacekeeping, including Female Engagement Teams.
UN Women Pakistan works with the Government in strengthening gender-responsive security frameworks, engaging women to advance resilient societies at local and regional levels as well as in peacekeeping operations, and in realising the unique position of women-led CSOs, young women and youth groups, supporting them in promoting tolerance and social cohesion both in online and offline spaces.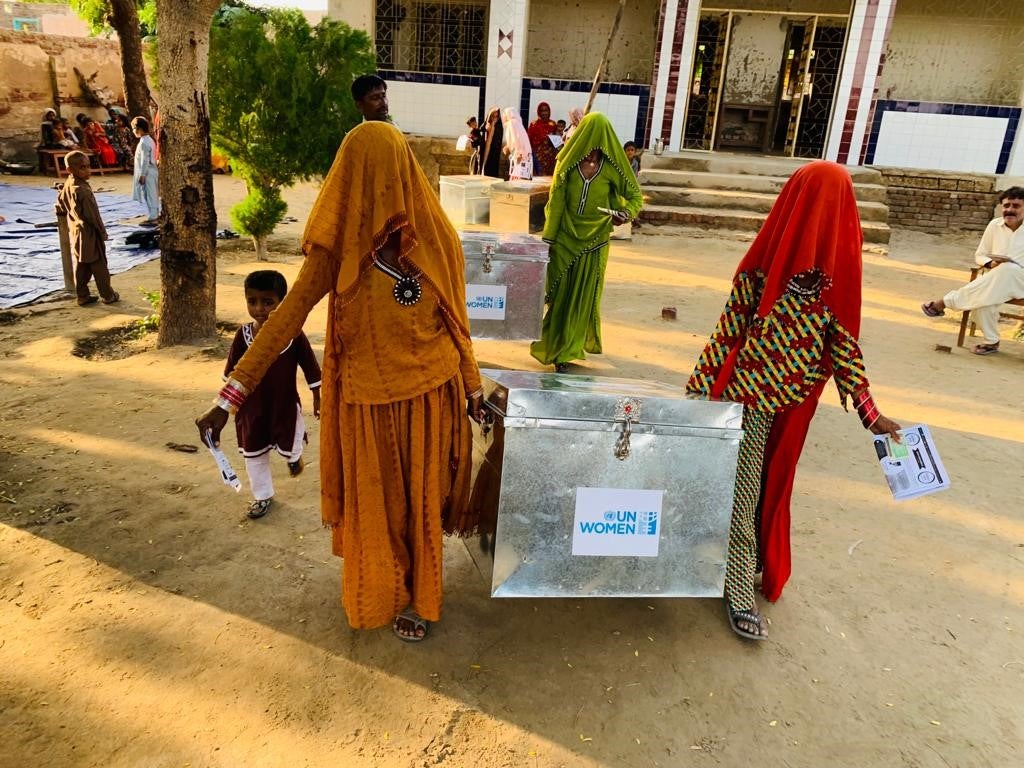 Humanitarian action and climate change
Climate change increasingly erodes human security by contributing to environmental pressures, influencing gender norms, and deteriorating political and economic stability. The new National Security Policy and the Resilient Recovery, Rehabilitation, and Reconstruction Framework articulate an urgent need to double down against climate change calling for transformational and gender-responsive actions.
In recognizing that women and girls face unique challenges but also possess a critical role in humanitarian situations, UN Women works with governments, UN agencies, CSOs, and communities to support women's leadership and participation in humanitarian response in ensuring that their rights are at the forefront of emergency, relief and adaptation efforts.
UN Women Pakistan also works with key institutions such as Women's Parliamentary Caucuses (WPCs), the Election Commission of Pakistan, National/ Provincial Commissions on Status of Women (N/PCSW), civil society, and other auxiliary institutions to advance the agenda of political participation of women, youth, and minorities in leadership roles by addressing social barriers and creating an enabling environment, institutional strengthening, and capacity development. On the demand side, UN Women is improving women's participation in voter registration to ensure women's voice, agency, and leadership at all levels of governance.
Aurat bhi dil wali hai
'Aurat bhe dil wali hai' pays homage to women from all walks of life, above and beyond their gender roles.