Women's economic empowerment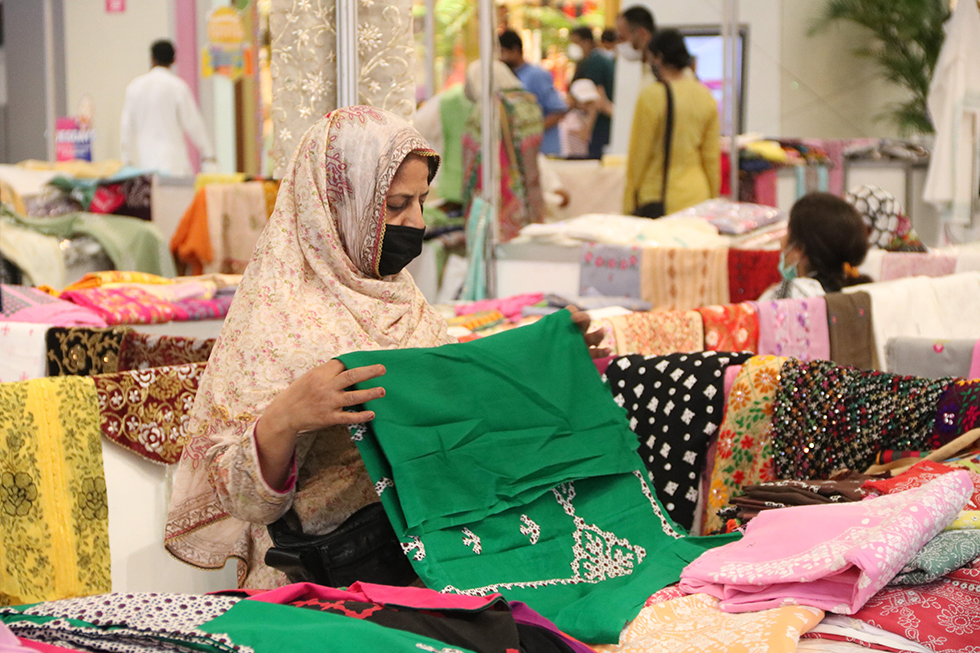 The economic empowerment of women in Pakistan is challenged by various factors such as limited mobility, restricted access to skills, informal business practices, and lack of access to markets, technology, and finance.
At policy level, UN Women works with line ministries on gender-responsive laws and policies formulation and implementation . The efforts led to the enactment of the Provincial Home-Based Worker Laws, the Provincial Persons with Disabilities Act, and regulations relating to protection against workplace harassment. UN Women also partners with the federal government's Benazir Income Support Program to advocate policies on labor protection and poverty alleviation.
At the community level, UN Women works to empower women, with specific attention to the most excluded and marginalized, residing in rural, underdeveloped, and hard-to-reach areas, particularly microenterprises, home-based workers, and low-skilled women, to increase their employability and livelihood through need-based, market-oriented technical training opportunities The capacity-building programs focus on marketable skills, entrepreneurship, financial literacy, digital enablement, and business development. UN Women also facilitates linkages to the market and high-value supply chains.
UN Women leverages partnerships with civil society and the private sector on job creation, access to capital and finance, digital inclusion, and increasing awareness and avenues for women to access productive resources.
Private sector
Guided by the Women's Empowerment Principles (WEPs), UN Women Pakistan's partnerships with private sectors aim to advance gender equality and women's empowerment in the workplace, marketplace, and community through facilitating knowledge sharing, adopting best practices, and creating dignified, harassment-free environments for all. Partners include Nishat Group, Jazz Telecom, and Foodpanda, and over 100 WEPs signatories in Pakistan. Through these partnerships, the engagement promotes safer mobility, creates sustainable talent pipelines, influences CSR spending on gender-related initiatives, and encourages businesses to adopt gender-responsive procurement practices to support women-owned businesses.