Strategic Note - UN Women Pakistan 2023-2027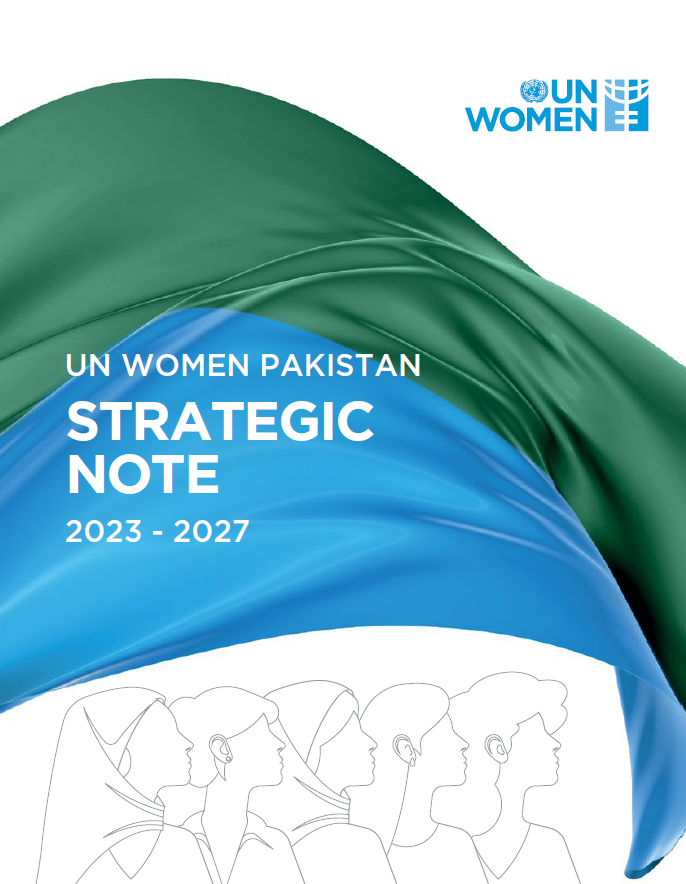 For UN Women, the Country Office Strategic Note (SN) is the main planning tool for the agency's support to its mandate, based on normative, coordination and operational work. The current UN Women Strategic Note in Pakistan will be implemented from 2023 to 2027, and is aligned with government priorities and the priorities of the UNCT – as stated in the United Nation Sustainable Development Cooperation Framework (UNSDCF). It was developed through collaboration with a wide range of partners – including the government, civil society, private sector and development partners – as a roadmap to catalyze achievement of gender equality and empowerment of women and girls through implementation of transformative programs in Pakistan.
This new SN will take into consideration core themes as defined by UN Women Strategic Plan: Governance and Participation in Public Life, Women's Economic Empowerment, Ending Violence Against Women and Girls, and Women, Peace and Security, Humanitarian Action, and Disaster Risk Reduction.
View online/download
Bibliographic information
UN Women office publishing: Pakistan Country Office