Empowering Tharparkar's Women through Local Governance
Date: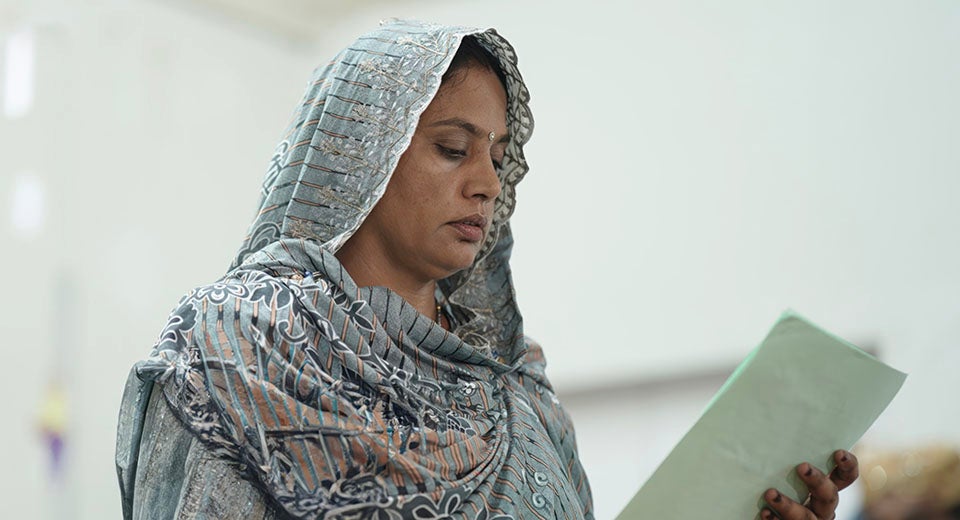 "Women in my caste are a minority within a minority. Being a woman from a minority in politics means breaking barriers with every step and shattering glass ceilings that were never meant to be broken," says Kamla Bheel,General Secretary of the Pakistan People's Party (PPP) Women Wing, Mirpurkhas Division, Sindh, Pakistan.
Born into the Bheel community, a scheduled caste in the city of Mithi Sindh Pakistan, Kamla experienced firsthand the hurdles faced by women in her community. In a society where women were often pushed to the sidelines, she fought against prevailing beliefs and resistance, both within her own family and in the broader community.
"Even within my own family, I faced resistance. The prevailing belief was that daughters should focus on getting married rather than pursuing academic aspirations," she reveals. She further adds, "My father's belief in the importance of education played a crucial role in my own educational journey and fueled my determination to make a difference for other women in our community." Kamla pursued her intermediate studies and later earned a bachelor's degree privately, defying cultural norms and setting a powerful example for future generations.
Realizing that representation at the public sphere is crucial for marginalized communities, Kamla recognized the transformative impact she could have. Kamla envisioned initiatives that could specifically address the obstacles hindering women from the Bheel community, particularly in the field of education. In 2003, she joined the Thardeep Rural Development Programme (TRDP). This chapter of her life with TRDP marked a nine-year dedication to stirring waves of change in marginalized communities. Through her advocacy and initiatives, Kamla strived to challenge and guarantee access to education for every girl in Tharparkar district of Sindh.
Kamla understood that women's voices need to be heard, their perspectives valued, and their experiences taken into account in policymaking and decision-making processes. Kamla joined politics and became part of PPP at community level. Initially, she played the role of an observer, quietly accompanying her father to political gatherings. However, with time, she found her own voice and embraced the path of political activism.
The active involvement of women in politics brings significant advantages to the overall development and welfare of a community. Extensive research indicates that when women participate in political processes, it enhances the successful implementation of social welfare programs, leading to poverty reduction, improved health systems, and strengthened social cohesion. Additionally, the inclusion of women in decision-making ensures the consideration of diverse perspectives, resulting in the formulation of comprehensive and inclusive policies that benefit society as a whole.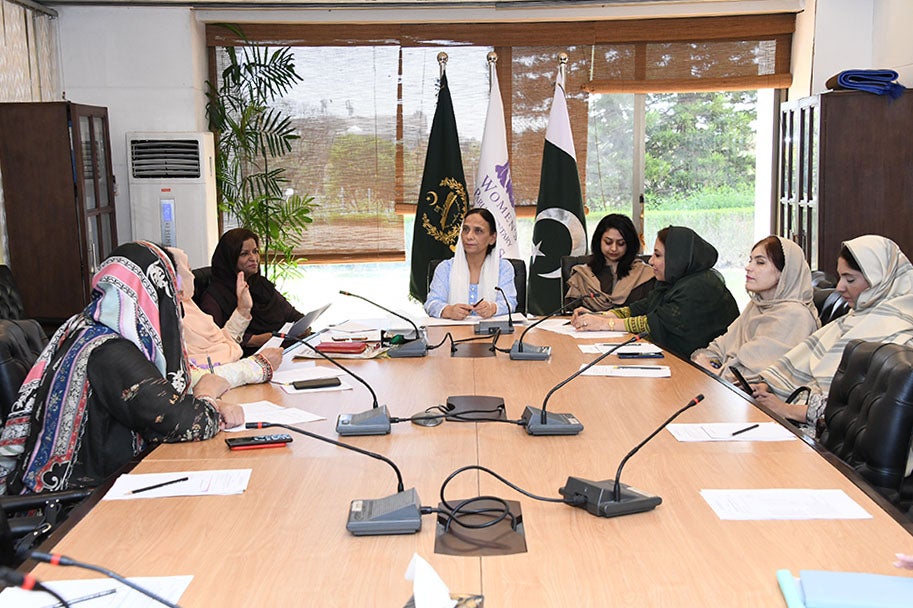 To empower women like Kamla, UN Women takes a leading role in Pakistan by initiating efforts to encourage women's political participation and equipping them with the necessary tools to become effective leaders. Recognizing the profound connection between women's socioeconomic progress and their involvement in politics, UN Women adopts a comprehensive approach to address the underlying causes of gender inequality across various domains. This approach aims to create an enabling environment where women like Kamla can actively engage in public and political life.
One of the key strategies employed by UN Women is to enhance the capacity of influential organizations that support women's political engagement. Collaborating with groups such as the Women's Parliamentary Caucuses (WPCs), Election Commission of Pakistan, and National/Provincial Commissions on the Status of Women (N/PCSW), UN Women facilitates in creating an enabling environment that fosters women's active participation in politics and decision-making. By strengthening these partnerships, UN Women aims to empower women like Kamla to overcome barriers and fully participate in shaping policies and processes that affect their lives.
Kamla emerged as an active participant in forums that championed women's voices. Her involvement in these platforms fostered a new era of dialogue and engagement, marking her entry into the political landscape. Her resolute spirit and unwavering dedication eventually saw her assume the mantle of the Vice Chairperson of District Tharparkar in the local government, a role she leveraged to bridge the gap between the people and district leaders in her area. She is the first ever women in Tharparkar who has become district vice-chairperson in the local government. As a champion for her community, she addressed the pressing challenges in education, water, healthcare, and job creation.
Kamla's future goals echo her community-centric ethos. She envisages comprehensive needs assessments to diagnose the hurdles faced by women and plans to empower them with technical training. Moreover, she holds a bold ambition—a seat in the National Assembly. An daring goal, indeed, but for Kamla, it is a necessary step. This would not just be a personal triumph, but a beacon of inspiration for the young girls of Tharparkar, encouraging them to step into the realm of politics and bring about transformative change.
Kamla's unwavering commitment to her community, her tireless efforts to uplift marginalized individuals, and her relentless advocacy for women's empowerment have solidified her as a powerful catalyst for change.